Ridgewood High School

Class Of 1975 Alumni Site

Welcome to our past!  It's hard to believe it has been 40 + years since a bunch of invincible kids left high school for the real world full of dreams and uncertainty.

This site is our on-line reunion page to share e-mail addresses, news, website addresses, pictures, etc.

There is also a Facebook group that gets a lot more timely information so check that out too.  At Facebook, search for RHS '75 Reunion

Thanks for your help,

Jay Mc Donald

or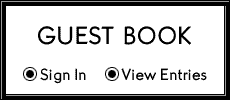 This page was last updated on: June 24, 2021
These pages are now are now password protected.  If you would like the password, please e-mail me with your name so I can verify and get you access.

Thanks,   

 Jay McDonald

Keep those e-mails coming and spread the word.  More classmates are found every month!  Please e-mail me with your e-mail address and any other information (married, kids, job, etc.) that you would like included.

Since networking is the only way to really get this site going, I ask all of you to not only tell me information on you but also adresses on other classmates.  I'll do my best to keep the site current.